Sorry! No results were found for your search. Your search may be too restrictive - try loosening up your parameters (i.e., don't require items like Waterfront or View). Some property types do not contain all fields (i.e., multi-family homes do not list number of bedrooms).
Edgemont Condos - 2410 Ski Trail Lane, Steamboat Springs, CO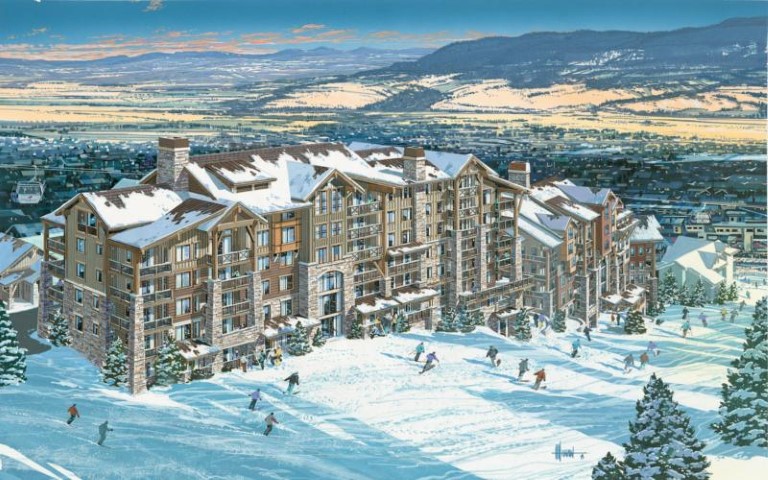 Edgemont Condominiums, located adjacent to the slopes in beautiful Steamboat Springs, Colorado, will give you everything you're looking for and more in a recreational property. These ski-in, ski-out condos offer incredible quality and magnificent views in an unparalleled location.
Featuring the latest in luxury and convenience, Edgemont Condominiums come with a host of features and amenities, utilizing the latest technology. They also offer a high level of privacy without sacrificing an extremely convenient location which is unmatched by any other development.
Edgemont Condominiums are built with the best in professional construction quality and with a noticeable attention to detail. Every unit comes with high-end finishes that offer a true touch of class for discerning tastes, including gas fireplaces and beautiful patios. The gourmet kitchens are fully equipped and will completely satisfy your inner chef.
Stop dreaming of mountain views and ski access right out your front door. You can have it all with a condo at Edgemont.
| | |
| --- | --- |
| AREA | Mountain - South Side |
| ADDRESS | 2410 Ski Trail Lane |
| MANAGEMENT COMPANY | Breo, Inc. |
| WEBSITE | edgemontliving.com |
| YEAR BUILT | 2010 |
| SKI-IN SKI-OUT | Yes |
| PETS | Yes, Owners Only |
| SHUTTLE | Yes |
| RENTALS | Nightly |
| GARAGE | Parking Garage |
| ELEVATOR | Yes |
Unit Type / Number Of Units / Square Feet
1 Bed/2 Bath / 3 / 1000+/- sf
2 Bed/2 Bath / 14 / 1500+/- sf
3 Bed/2.5 Bath / 9 / 1649 sf
3 Bed/3 Bath / 11 / 1862 sf
3 Bed/3 Bath / 3 / 2465 sf
4 Bed/3.5 Bath / 1 / 2939 sf
5 Bed/4.5 Bath / 1 / 3690 sf
5 Bed/4.5 Bath / 1 / 4095 sf
HOA AMENITIES

HOA FEE INCLUDES

UNIT/PROPERTY AMENITIES

Outdoor Heated Saline Pool

Central Heat and Air Conditioning